As an SEO strategist focused on local search, the lineup for LocalU Advanced Virtual Conference 2020 was noteworthy.

Shout-out to the dream team: Marie Haynes, Chris Walker, Dana DiTomaso, Darren Shaw, Martha van Berkel, Yan Gilbert, Jason Brown, Myles Anderson, and Joy Hawkins.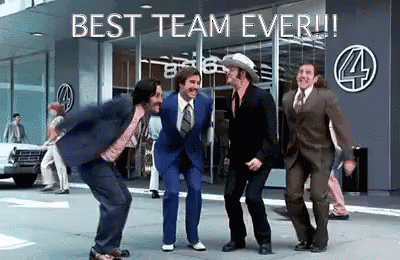 It was great to see representatives from competing local SEO platforms coming together for the common goal of education. We learned about the growing capabilities of schema markup, Google's new Discovery ads, and Edmonton's green onion cakes. 😉
If you missed the event, you can purchase the recording from LocalU.
Here are our key takeaways and areas of interest after participating in the conference.
First, Is a Paid Virtual Conference Worth the Cheddar?
There has been a lot of talk about the value of virtual conference environments in 2020, especially those transitioning from in-person events. This was the first paid virtual seminar I attended this year. If it's any indication of what others will be doing, I think us marketers will be in good shape.
From an educational standpoint, I felt more focused in this virtual setting than I would in a live environment—and my restroom breaks were a much shorter walk.

There are other factors to consider, of course, such as the loss of networking features. I think other conference hosts can find ways to supplement the loss with things like Slack channels, social groups, and the 1:1 speed dating style meetings that I recently experienced with ProfCon 2020.

LocalU Advanced focused more on education and Q&As, and it was well worth the cost of admission. A fine blend of theoretical and practical application of local search optimization.
Now onto the takeaways!
1. E-A-T (expertise, authority and trustworthiness) deserves your attention.
Marie Haynes of Marie Haynes Consulting opened up the day with a great chat on E-A-T. Honestly. there are too many self-proclaimed SEOs out there that don't have E-A-T and the quality raters guidelines on their radar.
What do you need to know?
Whether or not E-A-T is a direct ranking factor, it deserves consideration by SEOs. As Maria pointed out, Google's core update article from March 2020 states: "...assessing your own content in terms of E-A-T criteria may help align it conceptually with the different signals that our automated systems use to rank content."
Isn't that all that needs to be said?
There are plenty of overhyped ranking factors that get 10x more attention than E-A-T. In fact, there are plenty of highly authoritative "guides to SEO" that fail even to mention the quality raters guidelines. I realize that the 168-page document might be considered too "advanced" for many of those "guides to SEO," but you don't need to cover it from beginning to end. Understanding the general idea of quality raters stills gives a clearer picture of what Google is looking for.
If you're truly trying to win with content (aren't we all?), put more focus into E-A-T.
End rant.
Marie also spoke a lot about what we can do to improve author authority. If you're trying to improve your credibility in Google's eyes, make sure your content has an author and that you have quality content describing their credentials. Here is a slide from Marie's presentation that explains this in more detail.
If E-A-T is still a little new to you, I recommend checking out Marie's resource page on E-A-T. In the "ranking factor" debate, this new whiteboard Friday from Cyrus Shepard might help you put it in perspective.
2. The best-kept secret in digital advertising: Discovery Ads.
Learning more about the Discover feed has been on my list of to-dos, and Dana DiTomaso always presents great info, so I was super excited about this talk.
800 million people were using Google's Discover feed as of May 2019, and that number is probably much higher now. Here is what the feed looks like:


Dana's talk centered around Discovery Ads that recently became available to all Google Ads customers. She describes these ads as a "well-kept secret" which presents a huge opportunity for local businesses.
What do you need to know?
Discovery Ads appear in YouTube's mobile home feed, Gmail, and most importantly the Google Discover feed.

Few organizations are taking advantage of Discovery Ads due to it being a brand new ad format.

The Discover Feed is engaging. Google has a ton of data on its users and is very good at showing content they would find interesting. Plus, a single ad slot increases the likelihood of eyes on ads.

Many of the targeting options available for other Google Ads campaigns are available with Discovery Ads as well, allowing you to get super specific with your audience.
Just how smart is this feed?
There is no confusion as to why this post was in my feed. I have a strong distaste for eggs. 🤢
Not long after attending the LocalU conference, I started checking my Discover feed and scoping out ads. Here is what I saw:

I loved this Wegmans ad for two main reasons. I ❤️ sushi! Also, it was the largest ad I came across and took up much more of the screen than the next few examples. That's a lot of real estate.
These ads from Kickstarter and Voices.com were less appealing to my interests. Still, I can see evidence to support one point Dana stressed: making sure you have high-quality imagery. In my Discover experience thus far, the images have been top notch.
Dana surfaced a few campaigns showing encouraging conversion numbers. She emphasized the local impact they have since few advertisers are using them so far. For these reasons, we're really excited about the opportunities presented by Discover ads and will be launching our first campaign with a client in July!
3. Schema markup is not "set it and forget it."
For an extremely technical topic, Martha van Berkel did a bang-up job of breaking schema down into digestible concepts.
What do you need to know?
First, schema is not a one-and-done tactic. Google makes frequent updates in regards to rich results and structured data. Just like we monitor search algo updates and adjust our strategies accordingly, implementing schema markup should have the same mindset. New updates provide continuous opportunities to help tell Google what you're all about.
Second, DO NOT put the same schema makeup on every page. Recently, local business markup has gained the most traction. Martha explained that Google might see it like this: "If every single web page has local schema markup on it, which one is actually about the local business?"
Finally, connect your schema markup. The goal of schema is to explain how the things you're describing relate to other things on the web. This can be done by nesting schema markup within the primary topic of a page.
Martha showcased Schema Paths, a free tool on the Schema App website that helps you connect different schema types. This immediately earned space in my bookmark bar.
Looking to dive deeper into schema? Check out Schema App's resources, and specifically their Ultimate Guide to Local Business Schema Markup.
4. What's the latest in reputation management?
Reputation management is a core focus for local SEOs. We're always looking for ways to improve our educational approach to reviews for clients and ways they can take advantage of the positive sentiment that exists. Not surprisingly, many presenters spoke about the topic.
A bad reputation correlates with low E-A-T.
Marie Haynes highlighted that the quality raters guidelines give an example of a lower quality site based on having a bad reputation. "What Google is trying to find out here: Is there overwhelming evidence that your business has problems?" They instruct quality raters to look for reviews.

The takeaway? Look at your business reputation from a high level across all citations. Brightlocal is a great tool for this because they help aggregate your reviews/ratings all-time across the major networks.
Surprising Best Practices for Reviews
Chris Walker from Gather Up talked about review management best practices and highlighted a few insightful data points, such as:
Negative reviews aren't all bad and can actually help establish credibility and authenticity. Online peak is between 4.2 and 4.5. This slide definitely made us feel like the emoji in the corner.
We also learned that 86% of consumers expect a response within three days but ideally within one day, according to Gather Up. Of the 82% of consumers who read reviews, 97% read the business responses.
Here are a few notable best practices that were discussed:
Burying bad reviews doesn't need to be a high priority.

Personalize review responses. Don't use auto-replies! Chris even provided

templates from Gather Up

to get you started. Your responses aren't just for the person who left the review but all potential customers that read your reviews.

Look for common themes in your reviews (positive and negative). Consider doing this same process for your competitors, too. You may uncover new characteristics to include in your value proposition!
5. What's the latest in local rankings?
There were a few helpful case studies to help us understand how Google displays listings in Maps and the map pack.
Local Rank Tracking
Darren Shaw of Whitespark was the event MC as well as a presenter. Regarding local rank tracking, he opened up with a common example quote from clients. Essentially, clients express concern as they inexplicably appear or disappear from the map pack. I can recall a few of these Karen's in my time managing SEO campaigns.
He highlighted how local pack rankings can fluctuate based on location, time, device, browser and personalization. Though this shouldn't be news to local SEOs, the case studies and visuals really helped tell a better story.
For local tracking, Darren gave four key takeaways:
Daily tracking is better than weekly. When it comes to local SEO tracking, I couldn't agree more. Even if you're aggregating your results into a monthly rollup, four random checks in a 30 day period are not enough for an accurate average position.
Track from multiple locations. Darren recommends the zip of the business and four surrounding areas.

If I could add anything to this, please whatever you do, don't rely on tracking from "United States."

Track implicit/explicit phrases geo modifier, without geo modifier "near me." I think this one is fairly common for most SEOs but here is a quick example:


green onion cakes near me




green onion cakes edmonton




green onion cakes

Educate your clients on ranking variations. This is super important. Whether you provide local SEO ranking results to clients or your boss in a local business, be mindful of the data you present. We should already be in the mindset of focusing on outcomes rather than ranking positions, but when we do need to present that data, make sure it's as simplified as possible and that your audience understands how many different factors influence results (especially local map packs).
If you want to learn more about how the local algorithm works I highly recommend checking out this Whiteboard Friday from Joy Hawkins.
Place Labels in Google Maps
Speaking of Joy at Sterling Sky, she wrapped up the conference with a thorough case study to answer a common question: "Why do some businesses have place labels in Google Maps while others do not?" This is one we've asked ourselves a few times, so I was excited to digest some of her findings.
There were many potential factors discussed, but based on her research, the biggest impact items could be summarized here:
Search volume for the business' location.

Foot traffic to the physical business.

User engagement with the listing.

The category of your listing.
I left out making sure your listing is verified, but if you're reading this, I would hope you verifiably know its importance.
Sterling Sky is still testing a few other factors and will have a case study out later this year that will provide more details around this study. I highly recommend subscribing to their newsletter.
6. Local SEO Tools
There weren't many surprises in the local SEO tool discussion. Industry leaders Places Scout, Local Falcon, Whitespark, Brightlocal, and Gather Up get their usual mentions. Here are a few notable updates.
Places Scout
Places Scout is an automated SEO software tool that provides keyword research, lead generation, rank tracking, business reputation monitoring and more. Two new features that are really cool:
1. Places Scout allows you to make an animated GIF of your ranking grids over time.
This is super helpful for marketers trying to find the best way to report on map ranking progress without digging too deep into fluctuations and multipage reports.
2. They also have a newer feature that allows you to move a grid pin. This way, you aren't checking rankings from the middle of a river (even though some businesses apparently exist there).
Brightlocal
Brightlocal is known for local rank tracking and citation building. They've sneakily improved their reputation management tools over the last two years as well. Myles Andersen was in attendance and announced that within the next few months, Brightlocal will be rolling out a new local grid report that I think a lot of people will be excited about. I'm curious about how these reports will integrate with their current set up and compare in functionality to Local Falcon and Places Scout.
Whitespark
Whitespark is also known for the citation building, and local rank tracking. They have some really great tools, and Darren chatted about their Google My Business management services and the snazzy update to location finder. I took the location finder for a spin and really dig the clean layout.
What do you think?
I was merely an attendee soaking up info from these wonderful folks. As you can see, I highly recommend following LocalU and attending future events.
What other local SEO topics are top of mind as we say goodbye to the first half of 2020? What conferences are you "attending" this year? Connect with us to let us know!